There are 2 new Google Business Profile issues affecting the photos being viewed by users on the public profile.
What is happening? When you search for your business name on Google, it shows your public profile panel correctly on the right side of the screen but when you click the main picture to see the photos :
Not only you don't see the photos, but you also get an error screen or a black screen:
Error Screen
"This page isn't working
www.google.com redirected you too many times
ERR_TOO_MANY_REDIRECTS"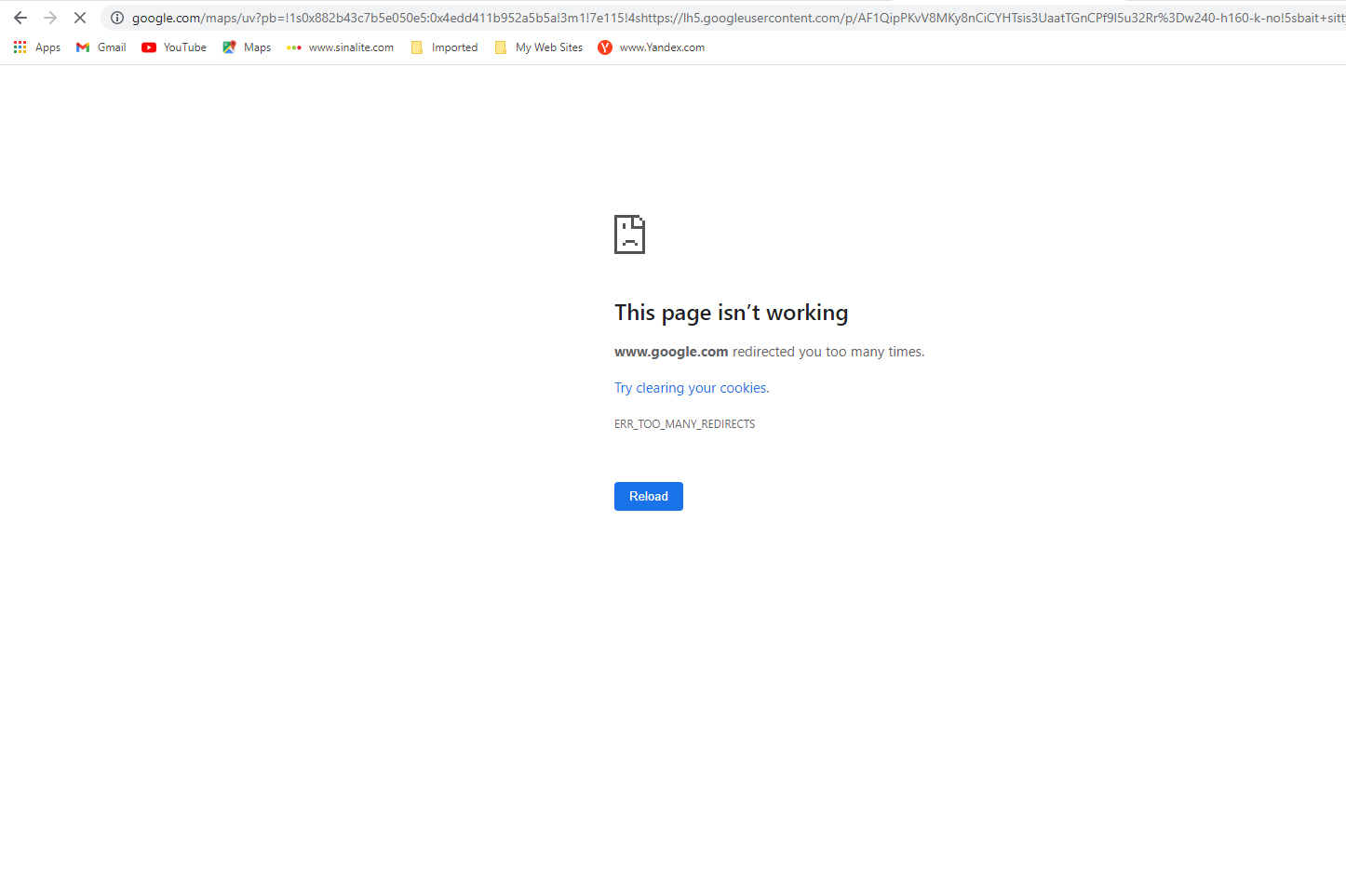 Black Screen
Note, this has nothing to do with you or your efforts, it is happening to several users. You do not need to remove your images, hopefully, Google will solve the issue soon.
2021 November 23- Google didn't confirm if it is a technical issue, but it is investigating.
As always, I will keep you informed of any updates.
Would your business benefit from knowing how to use and optimize your Google Business Profile?
Yes, according to Ipsos Research of 15,904 adults about local shopping search habits, a well-optimized Google Business Profile:
• Is 2.7x more likely to be considered more reputable.
• Gets 7x more clicks.
• Is 70% more likely to attract location visits.
• Is 50% more likely to lead to a purchase.
Rankings are important, but you also need to think about how your Google Business Profile looks to potential customers. Is your message resonating? Have you given them a reason to choose your business over the dozens of other options? Google has added so many features to the business profile in recent years that there is a significant opportunity to make your profile stand out from the competition by using all of these features to the fullest.
Why not check GBPedia
The most up-to-date verified and sourced information available for Google Business Profile
To learn the latest about Google Business Profile (Google My Business), you should check these articles: