In this guide, I will show what are attributes and how to add them to your Google My Business Profile, and the step by step screenshots.
What are Google My Business Attributes?
On Google My Business, you can select various attributes to let customers know details about your business, such as whether it is "veteran owned" or "woman lead" and "wheelchair accessible" or with "Free WIFI".
They describe features of your business for customers in a few words and, hopefully, help customers decide whether your business is what they are looking for.
Attributes' availability depends on which country your business is located in and the categories you chose. For example, you might find attribute options for Payments, Health & Safety, Service options.
You will find them in the "Info" section, under the "From the business" field (previously it was called Highlights).
How to Add Attributes to Your Google My Business Profile
Sign in to your Google My Business
Go to the "Info" section – On the left-hand side menu
Find the to "From the business" field and press on the pencil – This feature should be under services
Select all the attributes applicable to your business
After adding the attributes, press on "Apply"
Step by Step Screenshots
Step 1
Step 2
Step 3
Step 4
Step 5
Visuals on Google My Business Profiles
Attributes FAQ
Why aren't you able to add certain attributes to your GMB profile, like LGBTQ/Women-led/Veteran-Led?
Attributes option will vary with categories and countries and cannot be added manually. You may contact Google My Business Support asking for more attributes for your business category/country and as more people ask for it, there is a better chance for Google to consider it.
What are the new Health & Safety attributes options?
Appointment required
Mask required
Staff get temperature checks
Staff wear masks
Temperature check required
Safety dividers at checkout (New)
Staff required to disinfect surfaces between visits (New)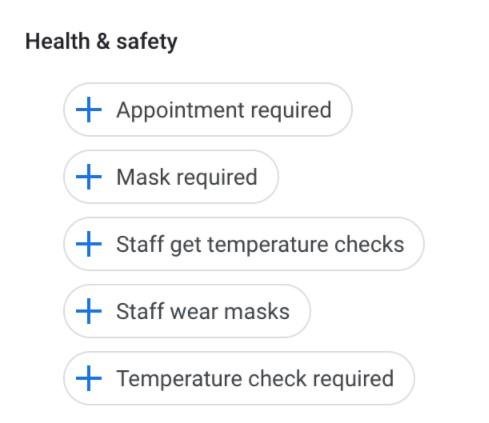 New language attributes for US healthcare providers
Google released in August 2021 new language attributes for US healthcare providers to indicate support for non-English languages:
To learn the latest about Google Business Profile (Google My Business), you should check these articles: