What is it
Google is trialling offering an upgrade to small business owners' GMB profiles:  Google Guaranteed Badge!
For certain, this will make your listing stand out and earn you trust from customers.
This badge is not new, it's a crossover from Google's Local Service Ads. The participants of the latter receive a Google Badge after being admitted to the program. A similar process for this upgrade, meaning you need to go through a screening and qualification process.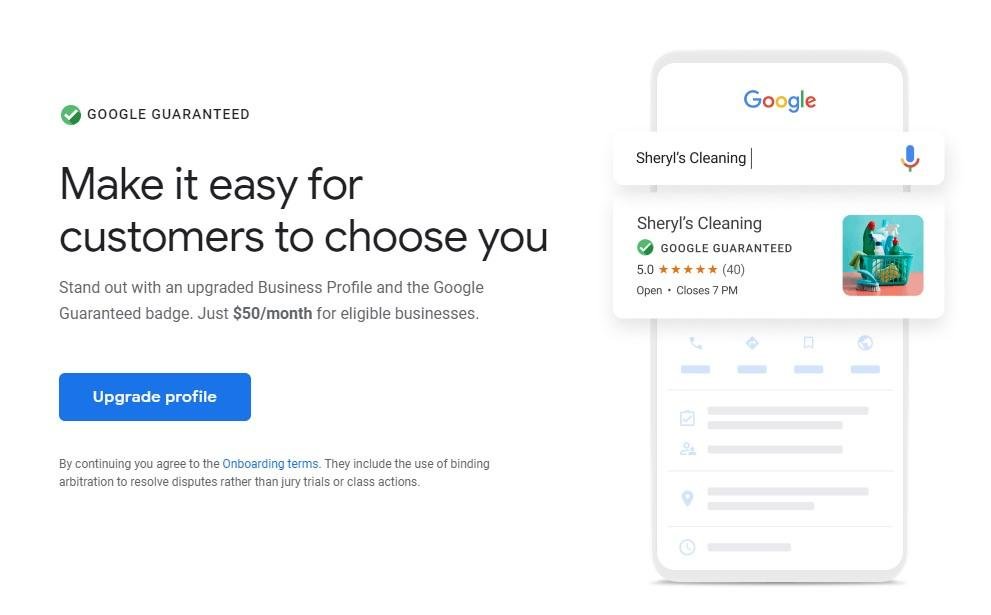 What we know so far:
It will cost a flat rate of $50 per month (another subscription)
You will receive a "Google Guaranteed" badge.
You will need to do the screening and qualification process.
Google will provide some  "guarantee on the work", similar to Google Local Services, by providing compensation to customers if things go wrong and are covered by the terms and conditions of the guarantee. Check here LSA Google Guarantee.
This trial phase is only available to very few home service businesses in the US.
If you want to know if it is available to you, check your Google My Business dashboard for the invitation.
Conclusion on this Google My Business Update
I am not sure if it will be worth it or not as it will depend on the final rules, competition and ROI. Of course, if most of your competitors have a badge you will be pressured to have one as well, otherwise your google my business listing would look odd and not trustworthy.
I will end with a question, would you contract someone that Google guarantees the work or the one it does not?
Be remarkable!
References:
https://whitespark.ca/blog/google-guaranteed-listings/
https://searchengineland.com/google-offering-upgraded-gmb-profile-with-google-guaranteed-badge-for-50-per-month-338064
https://support.google.com/google-ads/answer/6226575
https://www.seroundtable.com/google-my-business-upgraded-profiles-29818.html